Home
UCPath ONLINE
View and print pay statements, change personal info and more.
GET HELP NOW
For paycheck questions or UCPath help,
call 949-824-0500 or:
TRANSACTIONAL USERS
Access training material, job aids, resources, shortcuts and more.
Due to statewide "stay home" public health orders, the UCI UCPath project team is operating remotely. We remain committed to serving employees and transactors.
Transactors - Reach us during  virtual drop-in hours via Zoom or contact the Employee Experience Center.
UCI Employees - For questions about UCPath and pay, contact:
Employee Experience Center (EEC):  UCI's local support center to answer UCI UCPath and payroll questions, as well as HR and benefits-related inquiries.


Phone: 949-824-0500     Email: 

eec@uci.edu

     

 

Website: 

eec.hr.uci.edu

UCPath:  Log in to UCPath Online. Select the yellow "Ask UCPath Center" button in the top right of your browser window to send a secure message 

or virtually "chat" live with a UCPath Center associate between 8 a.m. – 6 p.m. about a variety of topics. You can also call the UCPath Center in Riverside Monday – Friday 8 a.m. – 5 p.m., excluding holidays, at 855-982-7284.
News & Updates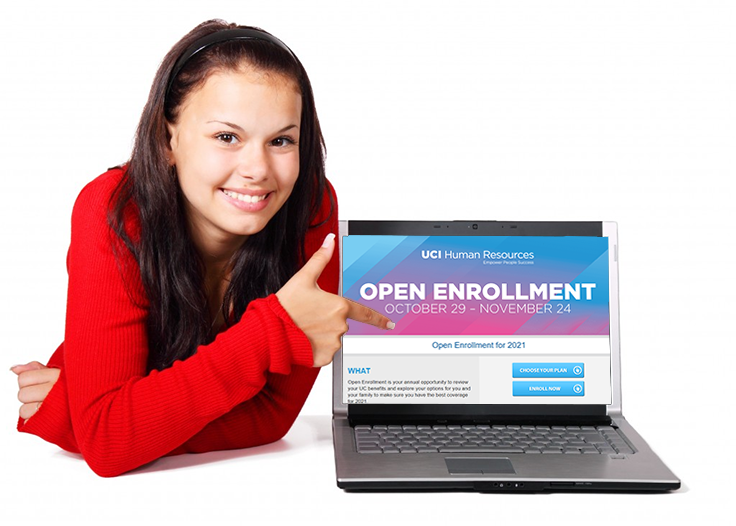 Open Enrollment News and Resources
10/28/2020
Don't miss your annual opportunity to review your current benefits and make changes for 2021.  This year, Open Enrollment (OE) takes place from 8 a.m. October 29 through 5 p.m. November 24. For the first time, all UC faculty and staff will select benefits via UCPath Online.  Take action early!
Find out more on UCnet, visit the first-ever UC virtual benefits fair, and watch a video that demonstrates how to complete Open Enrollment in UCPath. Click on the links below for important OE resources: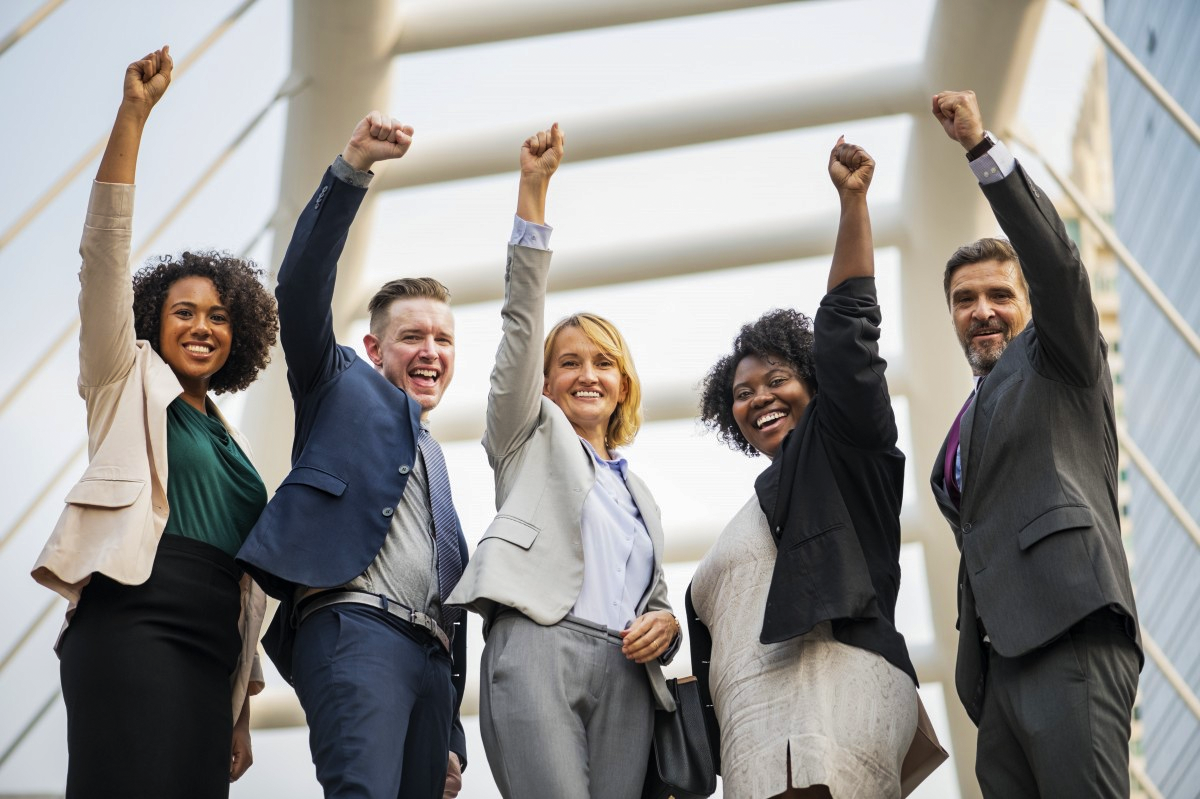 The Final UCPath Deployment is Complete
7/29/2020
Lawrence Berkeley National Laboratory (LBNL) has now joined other UC locations as the final location for UCPath deployment. As of this week, all LBNL employees have access to UCPath. This significant milestone marks the completion of all UC locations to unify under UCPath, the University of California's single payroll, benefits, human resources, and academic personnel solution for all UC employees.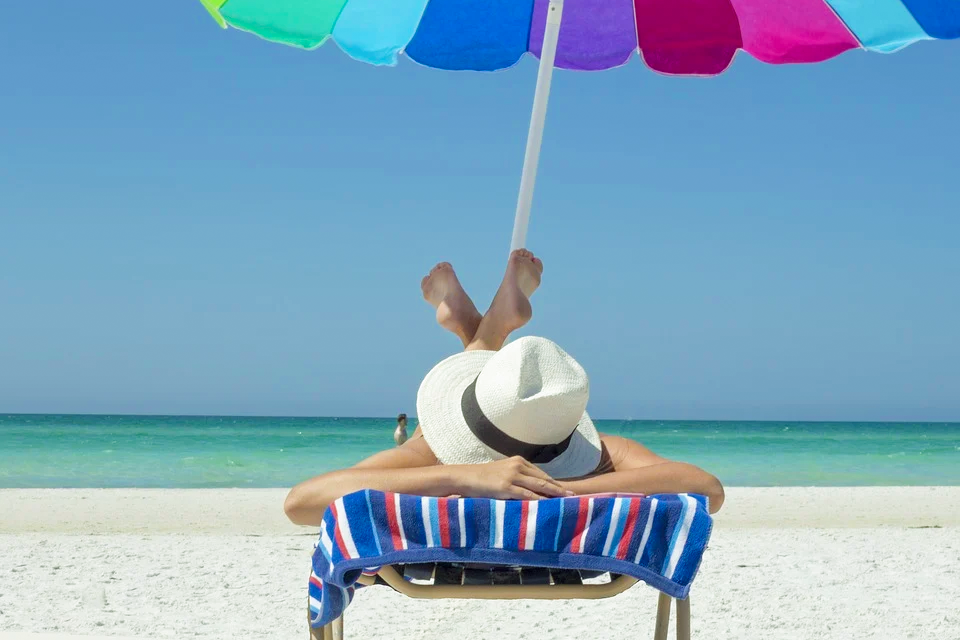 7/8/2020
Since many UCI employees have accrued more vacation leave than usual due to increased workloads and COVID-19 travel restrictions, a newly-approved vacation approval policy will allow additional time to take accrued vacation. It will also make it easier to keep accrued leave until it's ready to be used. This extension will be applied automatically through UCPath. CLICK HERE for more details.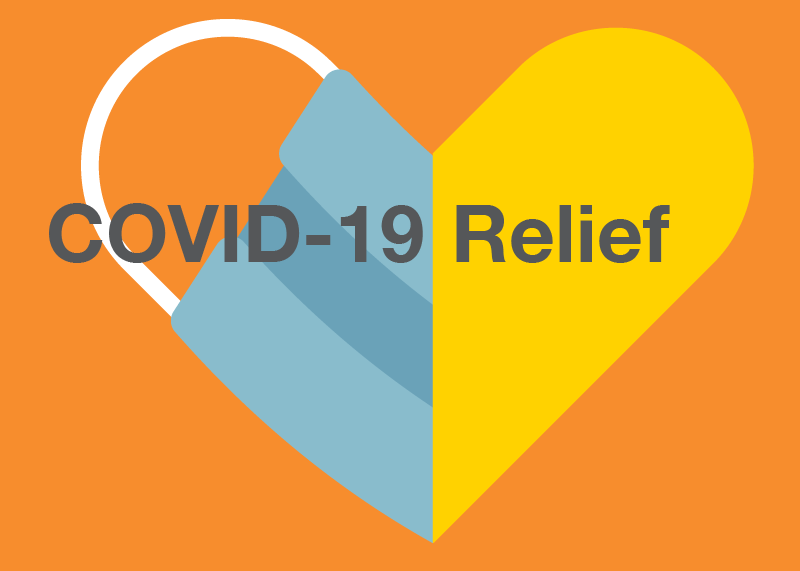 Benefits Rules Changes for COVID-19 Relief
7/8/2020
To provide relief for faculty and staff affected by the COVID-19 pandemic, UC's benefits rules have recently changed to provide greater flexibility in withdrawing or borrowing money from Retirement Savings Program plans and in making changes to benefits. Please see the links below for more details, and for instructions on how to request these life event changes in UCPath Online.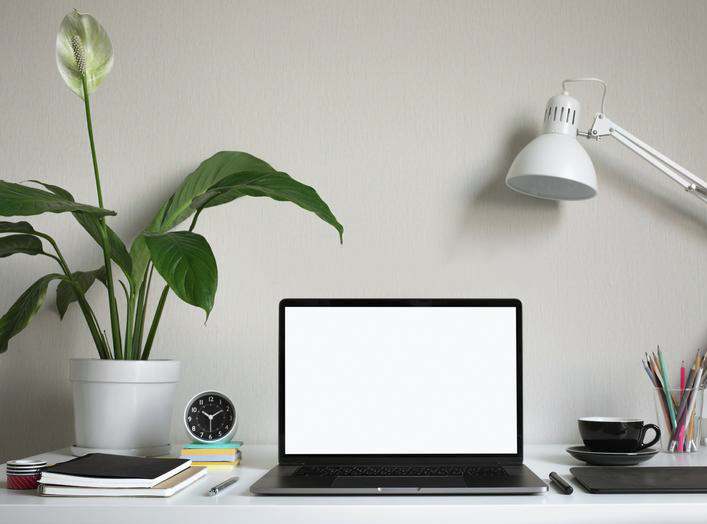 4/15/2020
As a result of Covid-19 pandemic, some UCI employees who normally work in California may now be working outside of the state or country. Employees that fall into this category may qualify for state taxes in the state they reside while telecommuting. To change your state residency for tax purposes, follow these steps and seek advice from your tax advisor if you have questions about changing your tax filing status.
Read More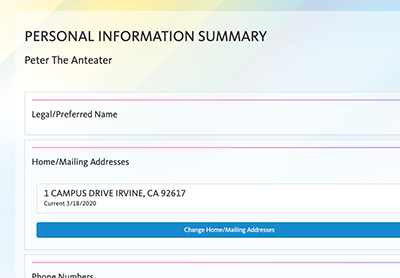 3/18/2020
If you have recently moved, remember to update your address on UCPath Online.This is especially important if you receive paper paychecks mailed to your address on record. Direct Deposit is still the safest and fastest way to get paid. Please consider signing up for Direct Deposit on UCPath Online.
Direct Deposit
Mobile App
Pay
Retirement
Security
Tax Information
Timekeeping
Transactional User Resources
UCPath Online Demonstrations

Verification of Employment (VOE) for Former Employees