Home
UCPath ONLINE
View and print pay statements, change personal info and more.
GET HELP NOW
For paycheck questions or UCPath help,
call 949-824-0500 or:
TRANSACTIONAL USERS
Access training material, job aids, resources, shortcuts and more.
Due to statewide "stay home" public health orders, the UCI UCPath project team is operating remotely. We remain committed to serving employees and transactors.
Transactors - Reach us during  virtual drop-in hours via Zoom or contact the Employee Experience Center.
UCI Employees - For questions about UCPath and pay, contact:
Employee Experience Center (EEC):  UCI's local support center to answer UCI UCPath and payroll questions, as well as HR and benefits-related inquiries.


Phone: 949-824-0500     Email: 

eec@uci.edu

     

 

Website: 

eec.hr.uci.edu

UCPath:  Log in to UCPath Online. Select the yellow "Ask UCPath Center" button in the top right of your browser window to send a secure message 

or virtually "chat" live with a UCPath Center associate between 8 a.m. – 6 p.m. about a variety of topics. You can also call the UCPath Center in Riverside Monday – Friday 8 a.m. – 5 p.m., excluding holidays, at 855-982-7284.
News & Updates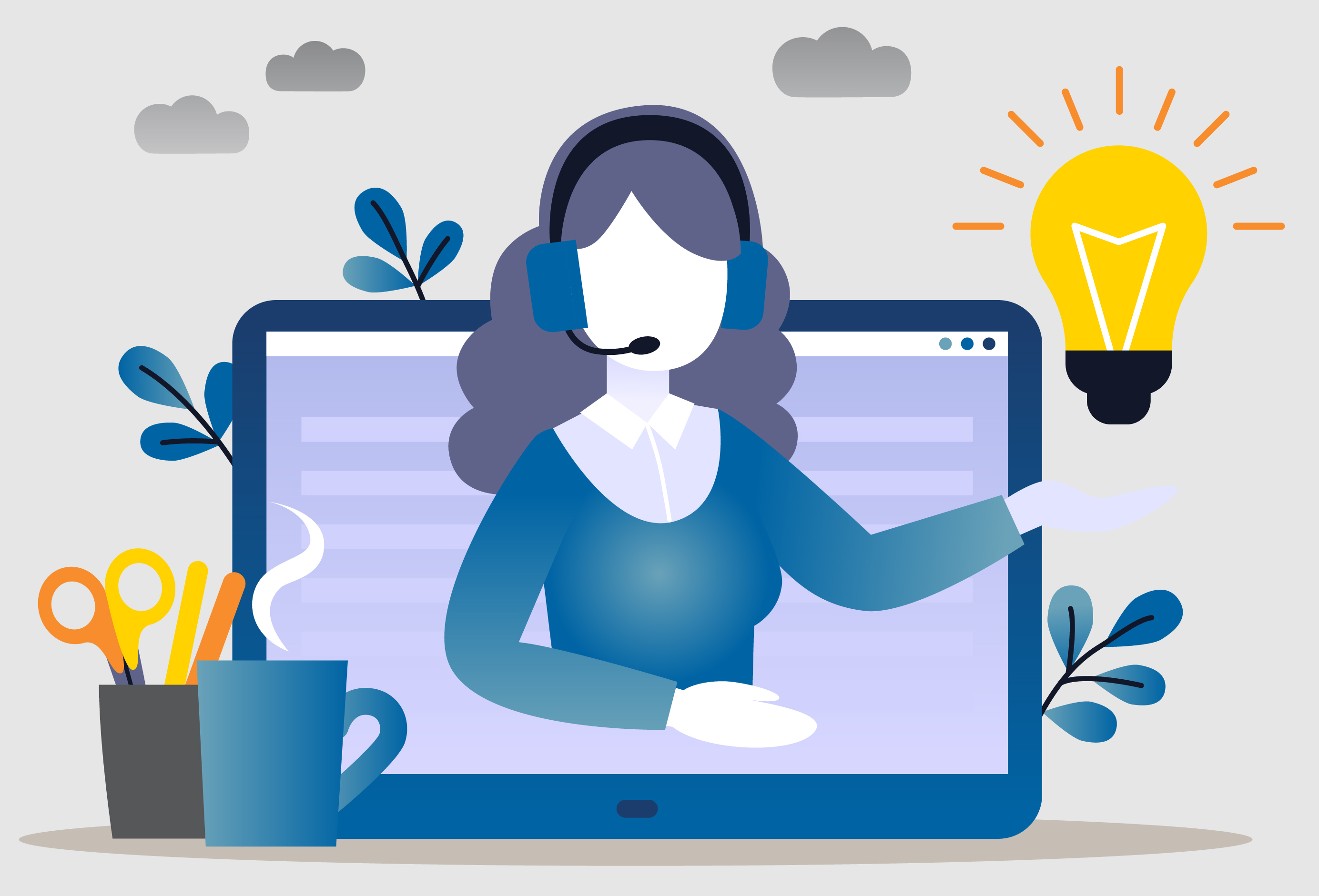 UCPath Phone Service Introduces Virtual Agents
10/19/2022
UCPath recently introduced a virtual agent system to its phone service. The virtual agents will be able to answer some common questions and, over time, be updated to handle a broader range of questions. Employees calling UCPath will experience the following:
Callers will authenticate their identity and then be greeted by a virtual agent.
The virtual agent will be able to answer some common questions regarding W2s, paychecks, vacation and sick accruals, direct deposit, employment verification, and Public Service Loan Forgiveness forms.
If the virtual agent is unable to answer a caller's question, the caller will be transferred to a customer service agent and will be informed of the average wait time to speak to someone.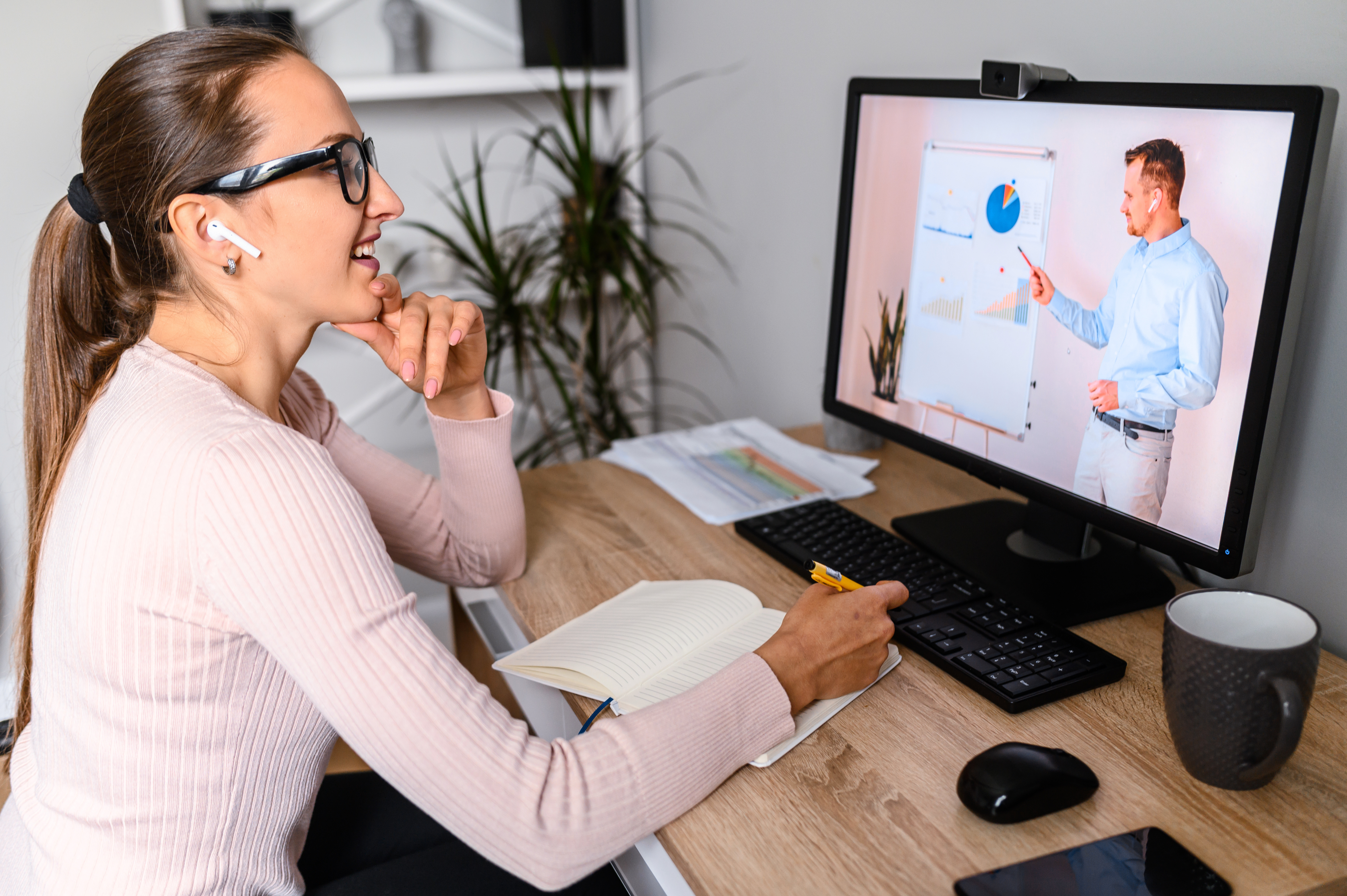 UCI UCPath Team Exceeds Goals for Pay Training Improvements Project
07/19/2022
The UCI UCPath team recently implemented processes that reduced the number of tickets and calls for missed or incorrect pay by 35% over a four-month period ending in June 2022, exceeding their target of 30%. The team continually seeks ways to improve processes and systems, and this initiative was a part of DFA's Lean Six Sigma (LSS) Yellow Belt program to apply LSS tools and principles to real projects.
Led by Debbie Kistler, Angel Rivera, and Sheila Mercer, the team utilized the number of drop-in center calls and EEC tickets for transactor support from July-October 2021 as a baseline. They found 150 payroll issues and used this information to identify problems, set goals, conduct root cause analysis, and create solutions for enhanced training and support that were implemented from March to June 2022 with great success. These new processes will continue in support of UCI transactors and employees.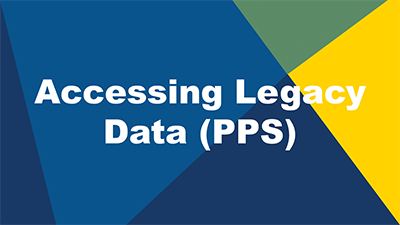 Accessing Legacy Data (PPS)
08/25/2021
As of August 27, 2021 PPS data will be available through UCI's Data Warehouse or via a data query request to EEC. The PPS system will no longer be available. Please review the Job Aid for detailed information on how to access Legacy PPS Data.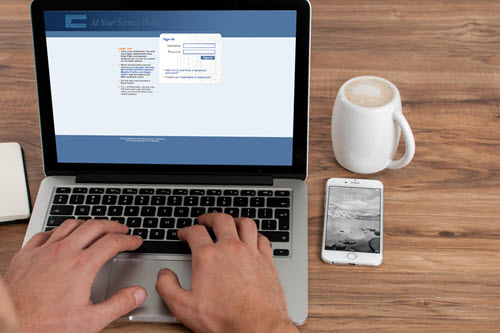 At Your Service Online (AYSO) – Scaled Down
12/07/2020
What Does AYSO Still Offer?
Since all UC locations have transitioned to UCPath, AYSO made some changes that became effective December 4, 2020. In the past, AYSO hosted applications for employees, former employees, and retirees/benefit payees. These applications have now all transitioned to either UCPath or UCRAYS. What remains on AYSO are:
Historical Earning Statements
Tax Statements for employments prior to transitioning to UCPath. These must remain accessible for certain periods according to tax laws and UC contracts. 
To access historical earning statements and tax statements prior to 2020, visit AYSO at: 
https://atyourserviceonline.ucop.edu/ayso/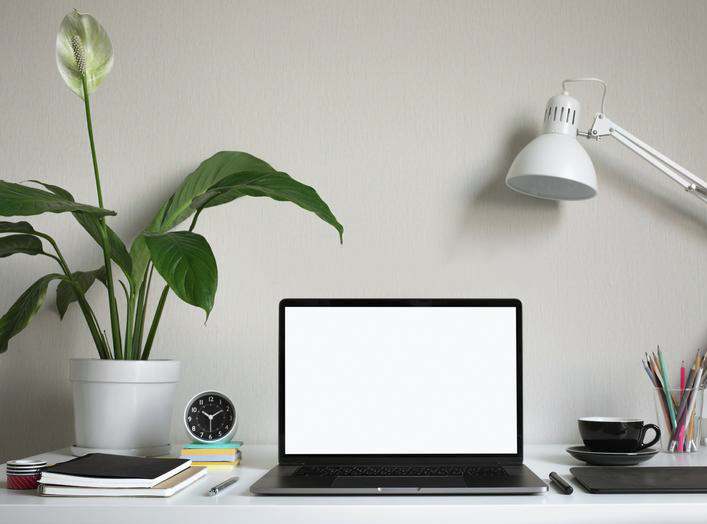 04/15/2020
As a result of Covid-19 pandemic, some UCI employees who normally work in California may now be working outside of the state or country. Employees that fall into this category may qualify for state taxes in the state they reside while telecommuting. To change your state residency for tax purposes, follow these steps and seek advice from your tax advisor if you have questions about changing your tax filing status.
Read More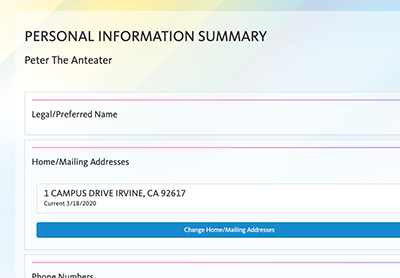 03/18/2020
If you have recently moved, remember to update your address on UCPath Online.This is especially important if you receive paper paychecks mailed to your address on record. Direct Deposit is still the safest and fastest way to get paid. Please consider signing up for Direct Deposit on UCPath Online.
Direct Deposit
Mobile App
Pay
Pay for Family Care and Bonding (PFCB)
Retirement
Security
Tax Information
PPS
 Timekeeping
Transactional User Resources
UCPath Online Demonstrations

Verification of Employment (VOE) for Former Employees